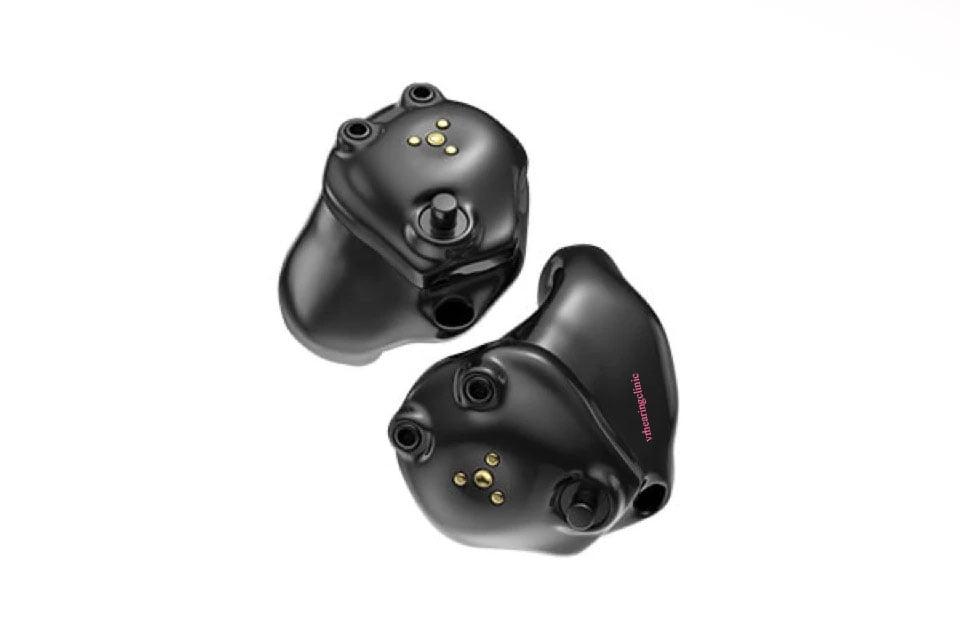 Invisible. Rechargeable. Modern Hearing Aids
What is the Phonak Hearing Aid Price in India in 2024?
The Phonak Hearing Aid Price in India varies from 19,000 to 4,17,000 depending upon the model and features you are looking for. Download our brochure to look for each brand and product.
What factors can determine the Phonak hearing aid price?
The Phonak hearing aid price is determined by the features and technology that the customer prefers.
What is the warranty or guarantee that I will get on Phonak hearing aids?
We offer a standard warranty on each and every single product. At Ear Solutions we offer warranty from 2 years to 4 years. Once the model is selected, you will receive a warranty card and lifetime after care support.
How much does a Phonak cost?
The costs vary depending on the model and range from ₹19,000 and ₹4,17,000 per pair. To purchase Phonak hearing aids, you must consult with an audiologist or hearing specialist.
What is the most powerful Phonak hearing aid?
Phonak Naída Link M. Naída Link M is a powerful behind-the-ear hearing aid designed for severe-to-profound hearing loss. This unique bimodal hearing aid can be paired with an Advanced Bionics sound processor if your hearing loss progresses, and you require a cochlear implant.
Which country made Phonak hearing aid?
Switzerland Sonova, maker of Phonak, is one of the oldest and largest hearing aid manufacturers in the world. It's headquartered near Zurich, Switzerland and includes Phonak, as well as hearing aid brands Unitron, Hansaton and Advanced Bionics, under its umbrella.
How long do Phonak Chargeable batteries last?
Phonak rechargeable hearing aids are fully featured hearing aids with a built in Lithium-ion rechargeable battery. The rechargeable hearing aids offers 24 hours* of battery life on a single charge.
What is the life expectancy of Phonak hearing aids?
Three years to seven Hearing aids can last anywhere from three years to seven — for some people, even longer. Variables affecting this lifespan include how well the instrument is built, how well it's maintained, and how much wear and tear it experiences being worn in your ear for many hours a day.
Phonak Hearing Aid Price in Maharashtra India
The Phonak Hearing Aid Price in India in 2024 starts with INR 19,500 and goes up to INR 4,17,000/-. The reason for this wide range is that it's an electronic medical device and the price varies with the features and technology of the device. Now the hearing aid devices are coming with all the modern features like Invisible, Rechargeable, Bluetooth Connectivity, Charging on the go, Ready wear like earbuds, natural sound quality, automated noise cancellation, augmented experience etc.
Phonak Hearing Aid Machine
Phonak hearing aids are designed to restore hearing freedom. Phonak ear machine uses cutting-edge technology to cater to individual needs and enhance daily life with an exceptional hearing experience. Their wide range of ear machines ensures a personalized solution for all, simplifying the way you hear the world around you.
Models available:
Phonak Audeo Life Lumity Hearing Aid Machine
Phonak Audéo Lumity Hearing Aid Machine
Phonak Naida Paradise Hearing Aid Machine
Phonak Virto Paradise Hearing Aid Machine
Phonak Audeo Fit Hearing Aid Machine
Phonak Sky Marvel Hearing Aid Machine
Phonak Hearing Aid Price List 2024
| HEARING AID MODEL | MIN. PRICE | MAX. PRICE |
| --- | --- | --- |
| | | |
| | | |
| | | |
| | | |
| | | |
Phonak offers a wide range of products, including traditional behind-the-ear hearing aids, in-the-ear hearing aids, and custom-made hearing aids that are tailored to the individual's specific needs. The Phonak hearing aids are equipped with advanced technology such as noise reduction, speech enhancement, and wireless connectivity, which allows them to connect to external devices such as smartphones and TVs. Phonak also offers a variety of accessories, such as remote controls and wireless streaming devices, to enhance the user's experience.
What are the features in Phonak Hearing Aid
* Phonak hearing aids are designed with the latest wireless technology, making it easy to connect with external devices without any fuss.
With their Tinnitus Balance program, Phonak hearing aids can help minimise the effects of tinnitus and allow you to focus on the sounds around you instead of the ringing.

 Adaptive Acclimatization enables your hearing aids to adjust quickly to new environments.

 FlexSound offers clear and natural sound that you can customise depending on your preferences.

 NoiseBlock helps block out background noise so you can focus on the sounds you want to hear.

 ZoomControl amplifies sounds up to 25 decibels, making it easier to hear from a distance.

 SoundRecover and Pro Power Input features provide additional power for greater clarity.

 FlexControl gives you more control over the volume of your hearing devices.

 Phonak hearing aids are also water resistant, so you can use them even in wet conditions.
Phonak Bluetooth Hearing Aids:
Phonak Bluetooth hearing aids offer top-of-the-line technology, with exceptional sound quality and unparalleled reliability. With the latest range of hearing aids available in India, you can experience optimal sound performance at an affordable price. Whether you want to enjoy the convenience of hands-free phone calls or want to get a better audio experience while watching movies, Phonak has it all covered. Discover the power of great sound today.
Phonak Hearing Aid Price in India:
The Phonak brand is a trusted and reliable name in the hearing aid industry, and they provide excellent quality hearing aids at an affordable price. Phonak hearing aid price in India ranging from around Rs. 19,000 to Rs. 4,16,000 depending on the model and features. Many Phonak hearing aids come with advanced features.