In many countries, you can buy hearing aids without consulting a doctor or obtaining a prescription. However, it is important to note that hearing loss can have a variety of underlying causes, some of which may require medical treatment. Therefore, it is recommended that you consult with an audiologist or other hearing healthcare professional before purchasing a hearing aid.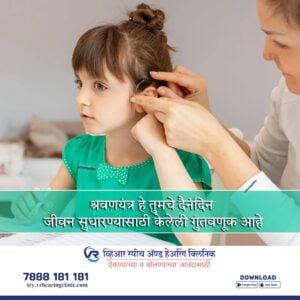 Audiologists are trained to evaluate hearing loss and can help determine the type and severity of your hearing loss. They can also recommend hearing aids based on your specific needs, as well as provide guidance on how to use and care for your hearing aid. In addition, if your hearing loss is due to an underlying medical condition, an audiologist can refer you to a physician for further evaluation and treatment.
Furthermore, some hearing aids require specific programming based on the individual's hearing test results. An audiologist can ensure that the hearing aid is properly programmed to meet your specific needs and that it is adjusted correctly over time.
In summary, while you can purchase a hearing aid without consulting a doctor or audiologist, it is highly recommended that you seek professional guidance to ensure that you are using the appropriate device and receiving the necessary care for your hearing health.